Dark chocolate has always been one of my comfort foods. I especially like dark chocolate with almonds. My favorite is Whittaker's Dark Almond, best in the world.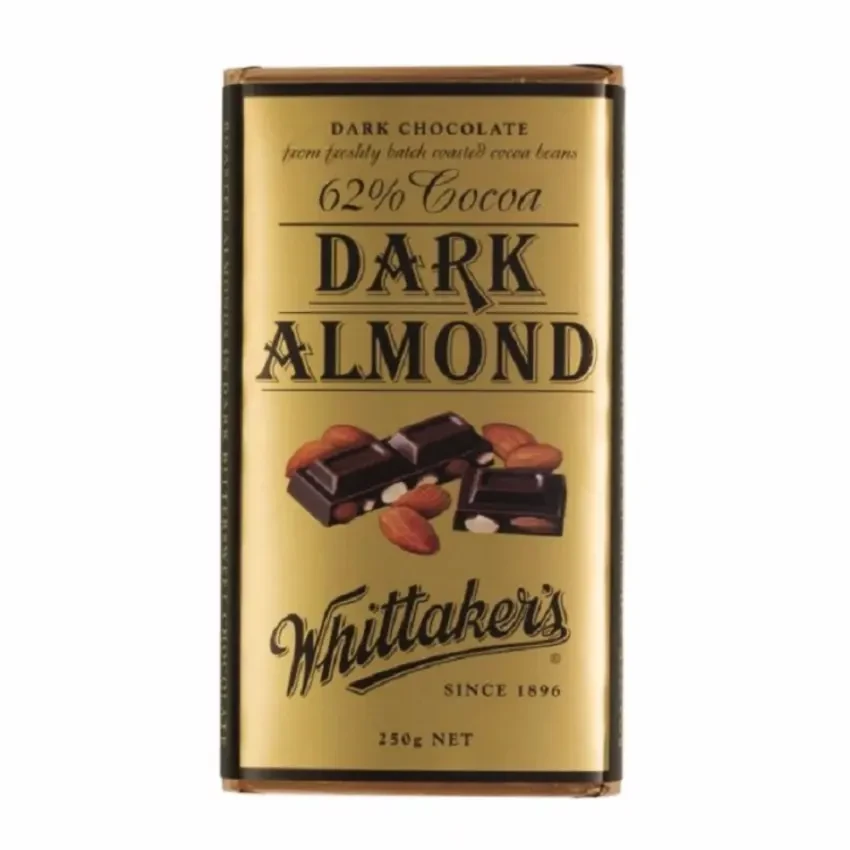 I love everything chocolaty – brownies (swoon!), chocolate cakes, chocolate ice-cream, chocolate milk and hot chocolate.  I like my hot chocolate thick and without any sugar – just pure organic cocoa powder with fresh low fat milk and sometimes with a few spoonfuls of organic oats to fill me up.
Did you know that hot chocolate is not only a comforting and delicious beverage but it's been used for years to treat ailments and maladies? When chocolate made its way to France in the 17th century, it was used "to fight against fits of anger and bad moods." And that wasn't just the French being French; it was truly insightful, given that modern research has discovered that chocolate reduces levels of stress hormones in the bodies of people feeling highly freaked out.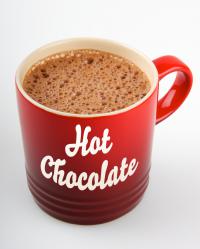 Health benefits of hot chocolate:
1. According to a study conducted at Cornell University, the antioxidant concentration in hot cocoa is almost twice as strong as red wine. Cocoa's concentration was two to three times stronger than that of green tea and four to five times stronger than that of black tea.
2. Professor Chang Yong Lee, the leader of the Cornell study, added that the "hot" in "hot chocolate" is important as well. More antioxidants are released when it's heated up.
3. A cup of hot cocoa contains 611 milligrams of the phenolic compound gallic acid equivalents (GAE) and 564 milligrams of the flavonoid epicatechin equivalents (ECE). The antioxidant gallic acid is used to treat internal hemorrhages, albuminuria (the presence of albumin in the urine, which can indicate kidney disease) and diabetes.
4. Although a regular bar of chocolate has strong antioxidant activity, the health benefits may be outweighed because of the saturated fats present — cocoa generally has much less fat per serving compared to the 8 grams of fat in a standard chocolate bar.
5. The flavonoids help your body process nitric oxide, which is why hot cocoa can improve blood flow, help lower your blood pressure and improve heart health.
6. The flavonoids in hot chocolate also help prevent platelets in your blood from mingling together and forming clots.
7. According to the American Association for the Advancement of Science, drinking hot chocolate can help you think better too. The flavonoids increase the blood flow and oxygen to the brain. Since dementia is caused by a reduced flow of blood to the brain, researchers think it could be treated with cocoa.
In general, the less processed the cocoa is, the more nutrients it contains. Cocoa in its raw form has four times the antioxidants as processed cocoa. It is available at health foods stores and will taste bitter, but you can add sugar or honey to sweeten it. The general rules when looking for cocoa powder are:
The darker the chocolate, the more antioxidants it contains.
The higher cocoa content, the more antioxidants it contains.
The less sugar, the better it is for your overall health.
Caveat
Before you think you can just scarf down as much chocolate as possible to reap its health benefits, remember to be mindful. A chocolate bar may have some of the health benefits, but they're generally thought to be negated by all the saturated fat and sugar in each serving. Your best bet really is to stick with a hot mug of unsweetened or lightly sweetened hot dark cocoa. But you can't just go to your nearest Starbucks and expect to get these heart-smart rewards!   What's the key? You need to make your next mug of hot chocolate with 100-percent unsweetened and non-alkalized cocoa powder and fat-free milk. Best to use organic cocoa powder. Avoid all prepackaged powders you find in the grocery store and anything you'd get from your morning coffee hangout.