Watermelon seeds are one of my favorite seeds to munch on as snacks to quell hunger pangs. They are delicious, gentler to my teeth than other hard nuts, easy to eat (yes I am that lazy!), easily accessible and cheaper than most nuts and seeds.  Watermelon seeds are a staple in my kitchen. I eat them straight out of the box or toss them  into granola or yoghurt.
Watermelon seeds and also others like melon seeds and flax seeds are rich in micro-nutrients like selenium, potassium, copper and zinc which you may not derive from your daily diet in adequate quantities
These protein-packed treasures with a distinct nutty flavor could be the first snack you reach for at your desk, between meals or even when you're bored.  Watermelon seeds are also a valuable source of macro-nutrients like vitamin B, protein and the healthy fats.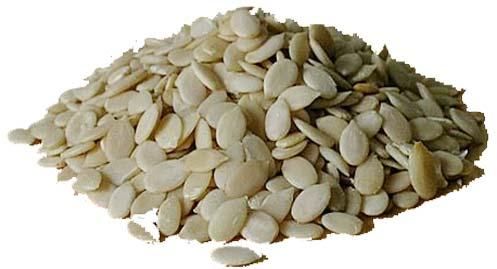 Here's the catch – watermelon seeds shouldn't be eaten straight from the fruit. To make the most of them, the seeds need to be sprouted and shelled.  Once sprouted, shelled and dried, watermelon seeds become edible, protein-packed treasures.
Sprouting is a process where the seeds are soaked and germinated. Sprouted seeds, nuts or legumes are known to be higher in nutrition than others. Soaking, fermenting and sprouting also breaks down gluten and other proteins that are hard to digest into simple compounds that are easily absorbed by the body. Any food in its fermented form is most nutritious.
Sprouted seeds are germinated and oftentimes are higher in nutrients than their non-sprouted versions. Sprouting removes compounds in the food that make it difficult to absorb all of its nutrients, increases nutrient density and makes the food easier to digest. In the case of watermelon, the seeds are stripped of their black shells and resemble seeds.
Health Benefits Of Watermelon Seeds
Some of the most surprising and impressive benefits of watermelon seeds includes their ability to boost hair health, support beautiful skin, increase energy, lower blood pressure, stimulate digestion, regulate blood sugar, build strong bones, treat infertility and lower cholesterol levels.
Watermelon seeds are packed with protein, vitamin B, magnesium, and monounsaturated fats and polyunsaturated fats, which have been shown to reduce cholesterol levels, inflammation and risk for heart disease and stroke.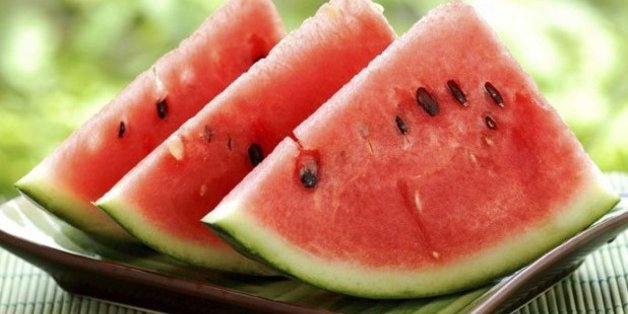 If you're not into the whole homespun sprouting process, you can purchase sprouted watermelon seeds from the supermarket.
Watermelon seeds shouldn't be roasted. Most nutrients are destroyed on exposure to heat which can change the chemical composition of these seeds. Flax seeds are one of the few seeds that may retain their nutrient density, for the others it is best to avoid roasting.
The next time you feel like melting into a puddle, dive into some juicy watermelons.  Remember not to spit out and toss the seeds away. Sun-dry the seeds and enjoy these super seeds as a  healthy snack or sprout them to make the most of them.