When I was exclusively breastfeeding my third and youngest daughter 9 years ago, falling sick every other month was a norm. I reckon that my baby sucked away all my nutrients, plus with the lack of sleep and stress of caring for a baby, my immune system weakened.  On top of breastfeeding, I was stressed out with my baby's health issue, which only resolved after her surgery 13 months later.  I also had 2 older pre-school kids then who kept bringing the bad bugs back from school, which only made matter worse.
To stay healthy, energetic and sick-day-free, we have to strengthen our immune systems.
Here's how the immune system works:
Our body's battle for immunity begins in the mouth. Bet you didn't know that your saliva contains powerful antimicrobials like lysozyme, alpha-amylase and lactoferrin.
Any germs that sneak past those will confront our stomach's hydrochloric acid.
Then, should they survive, they'll go up against the proteins and chemical compounds in our digestive system that break down bad bacteria.
Finally, our own personal good bacterial population goes to work. They prevent bad bacteria from entering our bloodstream or taking root in our small intestine and colon. Those good bacteria are called probiotics. Think of them as an army against illness.
Your immune system is an incredible thing. The bacteria in your gut is actually a powerful army willing to fight on your behalf, but only if you feed them properly. And if you do get sick, certain foods can help you recover quicker. What you eat today can determine whether or not you get sick tomorrow.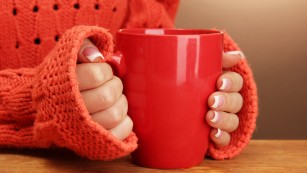 Feed your bacteria army
The GI tract comprises over 70 percent of the immune system. That's home to our good gut bacteria, which fight off a whole lot of yucky stuff.
If you want those bacteria to work for you, you've got to feed them well. They love to chow down on nutrient-dense, fiber-rich whole foods. Steer clear of processed foods, fats and sugars. That's why a balanced whole-foods diet is your best insurance against all kinds of viruses and infections.
If you're healthy, aim for one to two servings of probiotic-rich foods each day (more if you are trying to prevent or alleviate a medical problem).
Some of the best whole-food sources of probiotics are:
* Dairy: yogurt and kefir with live and active cultures
* Fermented vegetables: pickles, sauerkraut, kimchi
* Fermented soy: miso, tempeh
Other superfoods to superpower your immune system:
Chicken soup
Chicken soup isn't just good for the soul. It's good if you're feeling under the weather, too. Research has found that chicken soup helps to prevent inflammatory white cells from moving to other parts of your body, which can decrease your cold symptoms.
The bone broth in chicken soup contains collagen, which can help boost your immune system, in addition to amino acids and nutrients that help prevent inflammation. Chicken soup's illness-fighting ability is thought to be related to cysteine, an amino acid released from chicken during cooking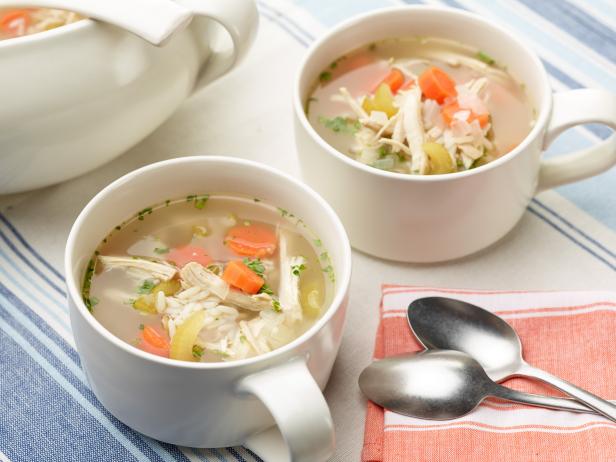 Fatty Fish
Your heart isn't the only thing that can benefit from a dose of omega-3 fatty acids. Fatty fish, such as salmon and tuna, contain omega-3 fatty acids, which help control inflammation in your body. It's important to consume inflammation-fighting foods on a regular basis, but especially when you're feeling under the weather. That's because chronic inflammation can weaken and disrupt the function of your immune system.
Garlic
Garlic contains allicin, a compound that can help fight infection and bacteria. One study showed that people who ate garlic daily were less likely to catch a cold.  Eat raw garlic if you're feeling really daring, or add it to soups and other cooked meals to reap the benefits without the vampire-slaying breath.
Foods Rich In Zinc
Zinc isn't a mineral you want to do away with. Some studies show that zinc may help reduce the duration of a cold if taken right away.  Zinc helps regulate the immune system, build and maintain lean body mass and heal wounds. Foods high in zinc include oysters, red meat, eggs, fortified cereal, beans and pumpkin seeds.
Turmeric
This flavorful spice is considered a superfood for a good reason. It's rich in antioxidants and has strong anti-inflammatory properties. Research suggests these qualities make turmeric a strong defense against colds, coughs, and congestion. Try it in a turmeric latte, aka golden milk, or use it to season lean meats, grains and other healthy foods.
Fruits and Vegetables
Vitamin-rich foods are key to maintaining a strong immune system.  Vitamins A, C, and E are particularly useful in building immunity. Fruits and vegetables are some of the best sources of these nutrients. Foods rich in vitamin A include carrots, dark leafy greens and sweet potatoes.
Vitamin C can be found in high quantities in citrus fruits, tomatoes, and bell peppers. Dark leafy greens, butternut squash and avocado are excellent sources of vitamin E.  Pairing these and other fruits and vegetables with adequate protein intake will help supercharge your immunity.
Plenty of liquids
In addition to consuming healthy foods, it's also critical to stay hydrated in order to help keep your throat and airways clear. But not all beverages help fight illness. Steer clear of sugary drinks and sodas as too much sugar in your body can cause inflammation… which further weakens your immune system.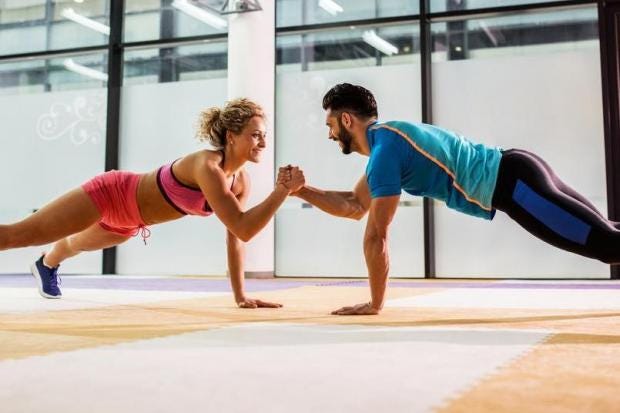 Lastly, the old adage that "an ounce of prevention is worth a pound of cure" always applies. The best way to stave off the cold and flu is try to stay as healthy as possible by maintaining a healthy diet, being physically active and practicing good hygiene. There is no miracle food that can help prevent a cold, but lacking in certain nutrients can contribute to a compromised immune system.  So for the best cold prevention, focus on eating balanced healthy meals and exercise regularly all year-round.
 Lastly, try to banish stress from your life. Stress suppresses the immune system, which makes it easier for you to get sick and harder to fight off bugs. When people are constantly under stress, they get sick.  Meditation, regular exercise,
online therapy
and plenty of sleep can also help you de-stress and boost your immune system.