Medical Tests That You Should Do Before Your Marriage
Congratulations! He finally proposed to you. You still can't get over the joy that you'll be getting hitched to the guy of your dreams. Before you get to the wedding preparations and getting yourself a beautiful Jeulia wedding band, do not forget one of the most important issues in a marriage – his health and yours.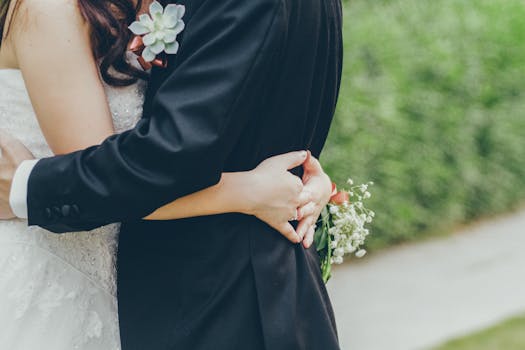 The health issues that will arise in your future together are unavoidable and the way you talk about these matters is crucial to your success as a couple. One of the health issues to discuss with your partner before D-Day is health screening before marriage or premarital screening. Even before shopping for wedding bands, get an appointment for your premarital screening first.
Premarital screening, known as a test which is offered to couples who are getting married in order to check for genetic, infectious and blood transmitted diseases to prevent transmitted diseases or viruses to their future offspring.
Pre-marital screening consists of past medical history check, physical examination, and laboratory tests. Past medical history check previews the risks of disease of the person. Then from the physical examination, any visible symptoms of diseases or abnormalities can be detected. With laboratory tests, previous unknown diseases can be detected. All this is for understanding the risks of diseases and preventing any further risks immediately and in the best way possible to treat them.
Pre-marital screening is important in order to know the risks the couple have to take, and also for their children in the future. A lot of things can be anticipated by conducting the screening such as the risks of disease transmission, infertility, mother and child death during childbirth and baby defects.
Medical check-ups are not only advised, but a must do for a happy and healthy married life. Many are apprehensive about this, and have pre-conceived notions, but doing this will help you avoid unwanted and unneeded stress and problems later in marriage. Knowing your partner's health doesn't mean that the marriage itself is on troubled grounds. But it will enable you to take proper medical care if required.
Here are 4 tests you should do before your marriage:
1. HIV and other sexual transmitted diseases (STDs) tests
2. Blood Group compatibility test
3. Fertility test
4. Genetic or chronic medical conditions testing
If the premarital screening results make you both jump with joy, then all is well and the wedding preps can go ahead as planned.  But what if the results reveal some negative health issues? Then the both of you has to sit down and discuss at length how to go about dealing with the health issues.
If you and your partner are taking the next step in your relationship and are planning for a family in the near future, going for a pre-marital screening will help you better prepare for the future that lies ahead of you.
If all is well with the pre-marital screening, one of the best parts of the wedding prep is shopping for ladies wedding bands! Whether it is some simple gold wedding bands, diamond rings or silver wedding bands, there is sheer excitement and joy in choosing your dream wedding band, a band that will be a permanent feature on your ring finger for the rest of your life.
Shopping for wedding bands cannot get any easier at Jeulia, an online store for premium, artisanal jewelry that's affordable.
This post is brought to you by Jeulia.
---
---